Barrie Plumbing & Drain Cleaning Services
Plumber Barrie
Since 1997, Drain Rescue has been a leader provider of Barrie plumbing services . For nearly 20 years, we have taken pride in on our commitment to dependable customer service available 24 hours a day, 7 days a week, arriving at most homes within an hour of receiving an emergency call! Experienced and professional, the Drain Rescue staff of talented plumbing and drain technicians can help you solve even the most complex of drain problems.
No job is too big or too small! Residential or commercial, we cover it all!
When it comes to plumbing, Barrie calls Drain Rescue Plumbers. Servicing the following areas and surrounding neighbourhoods:
Minet's Point
Cundles
Painswick
Tollendal
Saint Paul's
Bayshore Estates
Holly
All Drain Rescue plumbers in Barrie Region place strict importance on maintaining compliance with the area's requirements to be fully trained, licensed, bonded, insured, and have a detailed knowledge of water bylaw's and sewer line structure.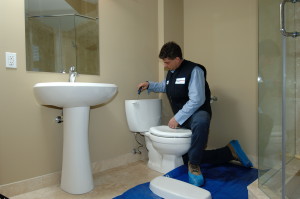 Plumbing Barrie
Home? Office? Warehouse? Wherever! We are prepared for any range of problems that may arise. From the smallest pin-hole leak to the largest floods, there is nothing that Drain Rescue Plumbers Barrie cannot fix!
Main drain service is our specialty and if you are experiencing a flooded basement or sewage coming from your basement floor drain, Drain Rescue is the place to call. Our plumbers are equipped to handle all major drain disasters and they are ready to begin work on the same day they are called.
The equipment out technicians carry in their trucks is up to date and nothing less than state-of-the-art. Our top of the line inspection tools will pin-point exactly where your clog is located and our knowledgeable technician will let you know exactly what must be done to unclog your basement drain.
Call us now for immediate services. 705-881-1666