24 Hour Plumber in Toronto to the Rescue!
Isn't it the case that the most emergency plumbing needs always happen at the most inconvenient times? Whether it's the crack of dawn or the middle of the night, Drain Rescue's 24/7 Toronto plumbing services are always available and ready to help.
We've been providing emergency plumbing and drain services to Toronto customers since 1997. Chances are whatever your problem we've seen it – and fixed it – before. Our licensed, insured and certified plumbers in Toronto work quickly and accurately to make sure your plumbing issue is resolved on the spot.
 Our 24 hour Toronto emergency plumbing service is not only available around the clock, but we also come to the rescue FAST. Once we receive your call or email, you can expect to see us in an hour or less no matter where you're located in Toronto or the Greater Toronto Area.
Plumbing and Drain Repairs, 24 Hours a Day
 Drain Rescue provides a wide range of services for residential and commercial clients whether your emergency plumbing issue is in the bathroom, kitchen, laundry room or basement.
Contact 24 hour plumber anytime of day for any emergency plumbing issue including:
Clogged sinks
Sump pump backup
Blocked drains
Burst pipes
Clogged toilets
Leaky ceilings
We know it's important to our customers that we're first on the job and that we get it done right. Whether it's a leaky ceiling at your place of business or a clogged sink at home, call Drain Rescue 24 hours a day, 7 days a week. Not only are we Toronto emergency plumbers you can trust, but we're also friendly and approachable. We're fast, skilled and precise – and 24 hour plumber do it all with a smile.
Contact Us Whenever the Need Arises, our 24 hour emergency plumber services are available to businesses and homeowners throughout Toronto and the Greater Toronto Area. Whatever day of the week and whatever time of day, when you call Drain Rescue, you always get a speedy answer.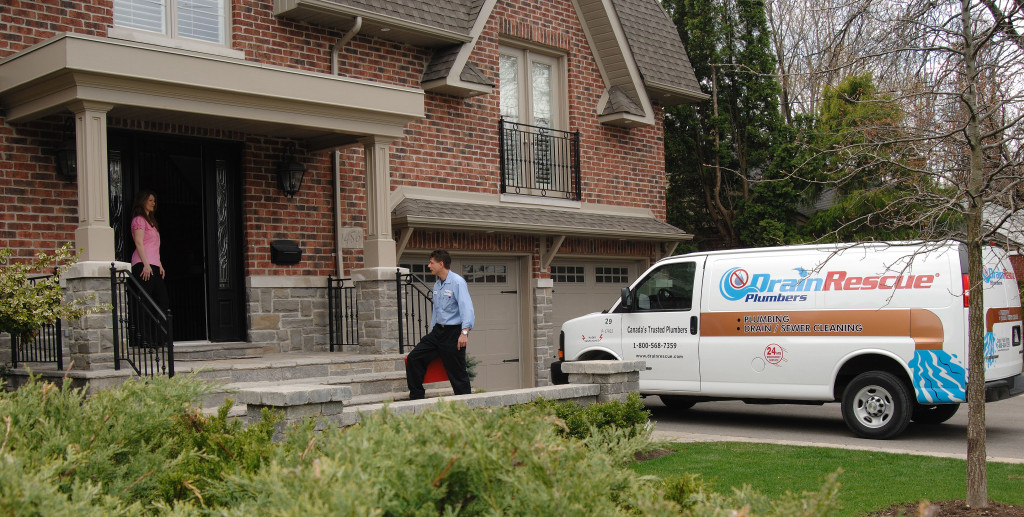 Testimonial
Repair Replacement of burst pipe in the ceiling
My business had some smells in the back room and I called this plumber to check it out. So I had a drain which was leaky sewage and they when ahead and cleaned it all out and fix the problem. The plumber did well, and the price was fair.
Bradford Rebeiro from Toronto_
We're ready and on-call.
Contact 24 hour plumber today.