Our Plumbing Company
Drain Rescue is a locally owned and operated plumbing company. That has been serving the plumbing community. In almost every major city since. We began out of a single truck. An undersized garage that barely housed it. Through hard work and a dedicated customer base. It began to grow. One truck became two, became ten and twenty. We did not stop expanding. Now, with branch partners.  We cover new areas. In order to service you better. The customer whose loyalty and return service allowed us grow. We got to where we are today.
Our office staff is also very well trained. Our business begins in the front office. We go out of our way. To ensure that our Dispatchers and Customer Service Representatives are polite. Courteous and informative. To ensure that our customers can receive the highest level of service.
We thought we would post our hiring practices. We feel it's important for customers. To know the steps we take. To ensure only the highest qualified people enter your home.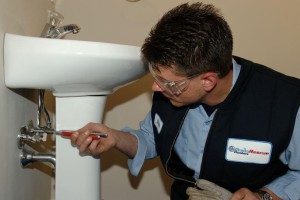 At Drain Rescue we are your local plumber expert. We know that our customers want to deal with, reliable professional. Your local plumber always available for your plumbing needs. We are – The people you call when you need quality work done at a fair price. With our multiple locations, we always have a plumber in your area. Wide range of plumbing services in area.
Good Local Plumber 24 hour Service
Knowing where to look for a good local plumber. It is often very difficult. Often their are so many to choose from in the phone book. How can you decide? The last thing you want to do is to hire an unknown plumber. Who you don't know and they end up doing a really poor job.
Plumbing emergencies are common. The last thing you need is the plumber messing up your situation and making it worse. If you have an emergency and don't want less hassle take a look of some of our Tips For Selective A Good local Plumber to help you.
Plumbing companies are often required to have certifications and association standards. Check these thoroughly. If you want to hire someone for cheap you saw in the classifieds adds. This person my not be certified or a fly-by-night plumber who will rip you off. Plus if companies mess up on a job they do. Normally they will come back and fix it with no charge to the customer. It's really good to know who you are dealing with. Instead of always looking for the best savings. Quality over Quantity!
Ask Neighbours?
Neighbours are a good way to find out. Whether they did a good job or not. Did they overcharge? Where their prices fair for their industry or were they outrageous. If you're neighbours had a good experience even ask for the person they dealt with and phone number. This way they can refer you to a great plumber and you can feel at ease.