Basement Flood Protection for Your Home
Of course, it's impossible to control nature but there are some things we can do to protect ourselves and our homes from potential flooding. Drain Rescue can help you take advantage of various basement flood protection devices, basement flood protection systems and basement flood protection methods. These may just help you save thousands in damages over the years and avoid the loss of sentimental keepsakes and irreplaceable valuables. Remember, when it comes to flooding, it's better to be proactive rather than reactive.
Basement Flood Protection Services
At Drain Rescue, our basement flood protection services are all encompassing. We provide wall sealing, and both installation and maintenance for sump pumps and backwater valves. Don't wait until it's too late! Call Drain Rescue for a free, no-obligation assessment to see just how protected your home really is against water damage.
When a flood strikes, some people struggle to get home while others suffer at home. Anytime we hear about flooding on the news or experience it first hand, we're reminded of the fact that a flood can occur in the blink of an eye and cause serious damage. Basement flooding is perhaps one of the most common flooding problems that can burden your home and your family. The costs associated with repairing damages are astronomical when compared to what you would have spent to install devices capable of preventing your home from flooding in the first place.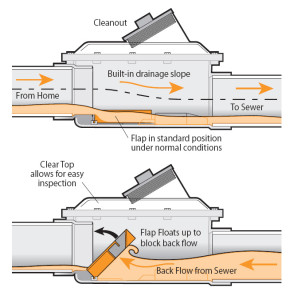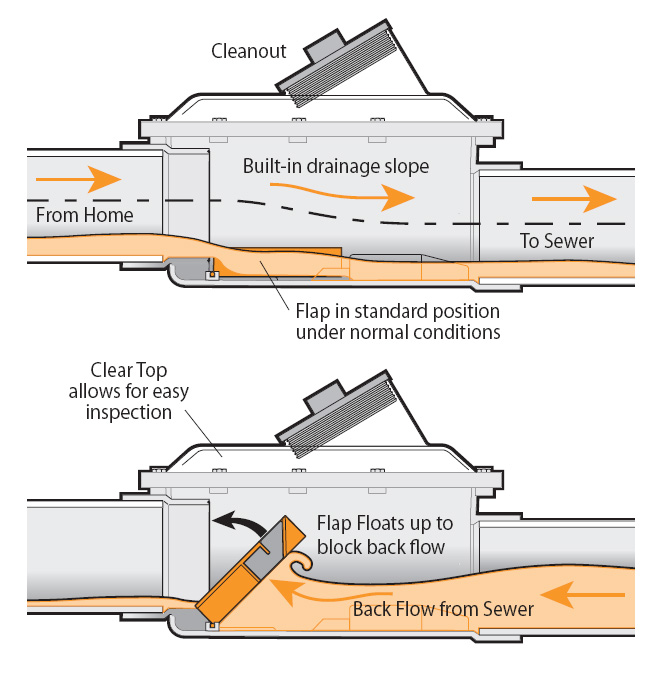 Think the installation of a sump pump or backwater valve is an unnecessary hassle and expense? Think again. Imagine what a basement flood might entail for you and your property. Let's set aside the typical repair costs that include flooring, walls and doors. What about all of your possessions? Your furniture, electronics, photos, artwork and personal items that simply cannot be replaced? You can't put a price on this kind of loss.
With the City of backwater valve rebate program in place, the costs for installation are even less! Considering recent weather fluctuations and extreme tendencies, added protection isn't exactly a bad idea. If you make the decision to prevent basement flooding in your home, you may just be saving you and your family a lot of heartbreak, grief and money in the future.
Keeping Your Basement Dry
After a long cold winter, the weather warms up and the rain falls down. Snow begins to thaw…so where does all that water go? As a homeowner, you may just find yourself faced with a damp basement!
Whether it's caused by broken drain pipes or the city sewage system backing up into your home, flooding can be avoided. To prevent a wet basement come springtime, follow these helpful tips:
Shovel snow away from your home.
Many people like to pile snow right up against their house and this is a bad idea because when the snow starts to melt, it can find ways into the foundation of your home and the basement.
Examine the perimeter of your home.
Make sure the grading of your yard is sloping away from the house.
Fix any cracks in the foundation, walls or windows.
Keep underground window wells clean.
While it can be difficult to see whether or not you have openings in a finished basement, keeping your window wells clean can ensure that water doesn't make its way through any cracks.
Install a backwater valve. 
This is a basement flood protection device that attaches to your sewer line. If the city sewer starts to back up, the valve automatically closes and prevents your basement from flooding. Many insurance companies will actually reduce your premiums if you have a backwater valve.
A sump pump takes water away from your foundation drainage. Remember to add a battery backup to your sump pump. During heavy rainfalls, we often lose power so it's important that you have some kind of backup system in place. A battery will typically last 8 to 12 hours. If you want something more secure, a backup generator can last for several days.
Examine your drain systems.
Did you know that 60% of basement floods are a result of ageing sewer systems? If your house is older than 35 years, you more than likely have a clay drain underneath the floor, and unfortunately, these can become cracked easily by tree roots. Roots are very unpredictable and when spring hits, they really start to grow. If you have large trees on your property, it's a good idea to have your drains inspected.