Are You Dealing with a Sewer Backup Problem in Your Home?
Typically, sewer backups occur after a heavy rainfall or flood. The excess water brought on by the rain or flood eventually causes sewage backup to flow back out the city sewer lines. This sewer backup then causes a terrible smell in your house because it enters through your drain pipes.
So what else causes sewer backup?
Tree roots, drain line corrosions, and improper disposal of grease or paper products are other common offenders. Although sewer backups usually happen in the basement, excess sewage can also come up your toilet, sink, bathtub or shower drain. In other words, anything connected to your drain system is fair game for an unfortunate sewer backup issue.
Sewer Backup Cleaning Services
Sewer line backups are never expected. And when they happen, the smell is not only putrid but it's also extremely unhealthy – both for you and your property. Since a sewer backup can occur anytime of day or night, and because Drain Rescue understands the urgency of the situation, we make ourselves available 24/7. That's right. Around the clock, we're at your disposal. Within an hour, we can be at your doorstep to provide a thorough, professional sewer line cleaning service that will rectify the issue before you know it.
Sewer Backups from Everyday Waste Build-up
Even just by living in your home every day, it's natural for build-ups to occur as the years go by. These build-ups might include hair, grease, food particles and other small waste items that constantly get flushed or pushed down the drains in your sinks, tubs, showers and toilets. As a result, it's quite common for homeowners like yourself to hire a sewer backup cleaning company to clear out the waste. Drain Rescue cleans your drains and makes sure any sewer backup flows out the proper drains away from your house. In cases where your sewer lines are slowed, backed up or blocked entirely, we perform a powerful and professional form of cleaning service called hydro-jetting. Using specialized high-pressure water equipment, hydro jetting clears blockages and blasts away stoppages within your drains, sending smaller, broken down pieces out towards the greater waste management system of the city.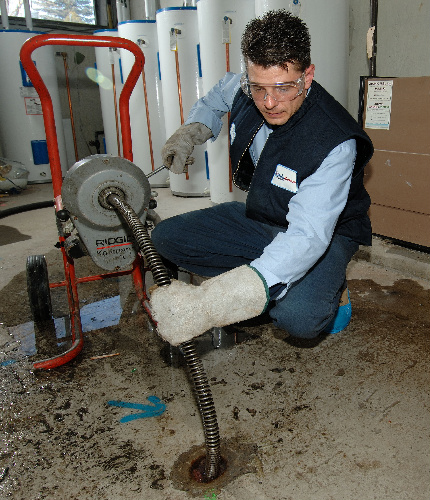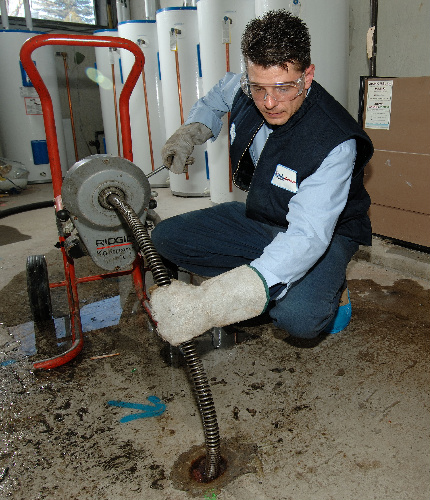 Testimonials
Sewer backing up in basement
"I am very pleased with the work done on my home sewer line. I had problems with the sewer backing up after a heavy rainstorm and so I called drain rescue who showed up as promised the next day as arranged. Wayne put the camera down, found the problem and we arranged to have the work done in a couple of days. The worker came in, dug the cleanout pipe up, removed the debris that caused the backup and installed the new backwater valve. When the worker left the house it was as clean as it was before he arrived not a bit of mess for us to clean up. My wife and myself were very pleased with the whole performance. We would highly recommend drain rescue to everyone. Thanks again guys for a job well done."
– Terry Mann in Brampton
clear sewage backup/replace pipes
I contacted Drain Rescue on April 19 regarding sewage backup in my laundry room. Dwayne came out that day, rectified the situation and advised me of further work required regarding damaged pipes both inside and outside my house. That work commenced April 22 and lasted 3 days. The work crew was hard working and pleasant. I found Dwayne to be totally professional, knowledgeable and a pleasure to deal with. I also found Melissa at the head office to be accommodating and pleasant. I have no hesitation in referring this company.
Marina Maundrell from Oakville