Newmarket, Ontario
Plumber Services
Need a Licensed Newmarket Plumber?
Hiring a Newmarket plumber who's skilled, trained and experienced is important. You want to make sure the company you choose is reliable and dependable. Since 1997, Drain Rescue has served Newmarket and surrounding areas including Stonehaven, Bogarttown and Armitage. Drain Rescue Plumbers Newmarket stand by our workmanship to provide the high quality plumbing services our customers have come to expect from us.
Emergency Plumbing Services in Newmarket
We're more than your average plumber – we are emergency plumbers Newmarket who you can count on for fast service when it matters most. A plumbing emergency can strike at any time be it a sewer backup issue, a burst pipe or a flood. When time is of the essence, Drain Rescue plumbers Newmarket answers your call 24 hours a day, 7 days a week and arrives at your doorstep within an hour. It's always our goal to be the first to answer and the first to arrive.
Knowledge and Expertise Plumbers Newmarket
Our plumbers Newmarket are trained, licensed, bonded, and insured. We're a team who understands the importance of complying with city bylaws, regulations and sewer line structures so you know ours is a service based on years of experience in your specific area.
Need Your Drains Cleaned?
Maybe it's a drain clog. Maybe it's a poorly functioning sewer line. Whatever the issue, a professional drain cleaning service can restore your drains and sewer lines to good working order and clear any blockages that may exist. Our Newmarket plumbers use state-of-the-art hydro jetting equipment that sprays high-pressured water in a 360-degree configuration. No matter what's inside your drain, we guarantee it'll be flushed out after this.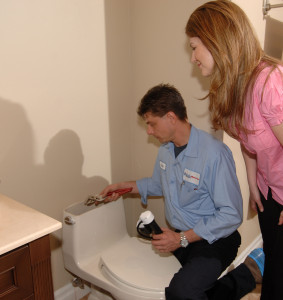 Ever Thought of Waterproofing Your Newmarket Home?
The risk of basement flooding, although low in most cases, is worth protecting your home against! With extreme weather alerts becoming more and more common as the years go on, waterproofing your home in Newmarket is a wise idea – and one that only involves the installation of two useful devices: a backwater valve and a sump pump. Both work to drain water from your home efficiently and most importantly, to detect a backup of water and make sure it doesn't enter your property. At the end of the installation, you'll have peace of mind knowing your home is protected.
Contact Drain Rescue plumbers Newmarket for a free no-obligation quote.
Call us now.
905-727-7012