Markham plumbing rebate program, Markham Region's Basement Flooding Protection Program will prevent unnecessary property damage, as well as personal and financial stress. Essentially, sewer systems may become overloaded during heavy storms. In this case, subsidies have been put in place to protect homeowners from future floods.
In short, Markham Plumbing Rebate Program involves the following,
Backwater Valve Installation – Markham Plumbing Rebate 
(Indoor) – Installed on Sanitary or Storm Lateral – $1750
(Outdoor)
– Installed on Storm Lateral – $2000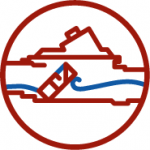 Preventing a flood from a main sewer system requires a backwater valve. The valve has a flap that will close, stopping a backup. To sum up, a backwater valve is just one of few devices that may prevent flooding in your home. Learn more about backwater valves.
Sump Pump & Disconnecting Weeping Tiles – Markham Plumbing Rebate
Disconnecting and Redirecting to Storm Drain – $3000
Disconnecting and Installing Sump Pump – $5000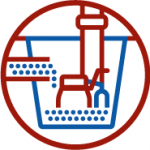 In short, weeping tiles directly connected to the sanitary lateral on the private side will overload the drain. As a result, risk of a sewer backup increases. In cases, a home built before 1970, likely requires the need to have the weeping tiles disconnected from the drain. Therefore, installing a sump pump will remove the water from around the foundation of the home. In result to this, water flooding is greatly decreased. Learn more about sump pumps and how they work.
 Sanitary & Storm Lateral Lining and Repair – Markham Plumbing Rebate
Sanitary and Storm Drain Repair  – $2500

Should I Repair My Drain? Sanitary drains carry wastewater towards the main City sewer system from your home. In a case of a damaged drain, a property is prone to backup. For example, drains that are damaged, cracked, collapsed etc., will create blockages. In this case, this will cause a backup. In addition, homes built before 1970 already have decaying clay drain systems. Learn more about sanitary lateral repairs.