Hamilton, Ontario
Plumber Services
Looking for a Hamilton Plumber?
Here at Drain Rescue Hamilton Plumber, we know that when you hire a plumber in Hamilton, you want fast response times, quality workmanship and friendly service. Since 1997, we've been providing just that to home and business owners in the Hamilton region and beyond. Before we do any work on your plumbing system, we provide a complete assessment along with a detailed, fixed price quote. Our Hamilton plumbers never tack on extra fees or charge you more for additional time. Get the plumbing service you expect at a price you can afford.
When You Need an Emergency Plumber in Hamilton…
Even just thinking about the fact that you might have an emergency plumbing situation in your home is unnerving! But the truth is, disaster strikes when you least expect it and you must be ready to respond. FAST.
Whether you have a heavy leak in one of your pipes or sewer backup all over your basement floor, Drain Rescue Hamilton plumber is an emergency plumbing service available 24 hours a day, 7 days a week. Around the clock, we're ready to help. No matter the time of day, we arrive at your doorstep within an hour.
Plumbing Services
We like to believe that after all our years in the plumbing industry, we've pretty much seen it all. In other words, whatever it is that you're experiencing, chances are we've dealt with it successfully before. Even though we're no strangers to plumbing complexities and rarities, there are a few very common plumbing issues that we see on a regular basis including:
Leaky pipes
Basement floods
Floor drain backups
Sewage backups
Pipe and drain repairs and replacements
Why You Might Need a Professional Hamilton Drain Cleaning Service
Professional drain cleaning is one of the most common (and highly effective) services we provide our Hamilton home and business owners. Whether you have a blocked or clogged drain or a sewer backup, a powerful drain cleaning service might be just what you need to solve the problem.
First, Hamilton plumber inspect your drains and sewer lines. This enables us to identify and locate the source of the problem. Only once we know what's wrong, do we proceed with any kind of service, repair or replacement.
At Drain Rescue Hamilton plumber, we use specialized industrial-grade hydro jetting equipment to blast away any clogs or blockages you might have in your drains and sewer lines. Not only does the right Hamilton drain cleaning service fix the problems you're facing, but it also ensures that all your drains and sewer lines are removing water away from your home properly and efficiently.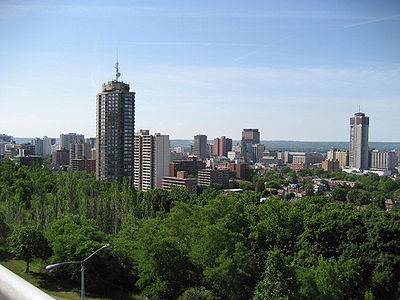 Interested in Waterproofing Your Hamilton Home?
As the years go by, our weather is becoming more and more extreme. And this translates into a greater risk for disasters such as floods. A flooded basement is one of the most dreaded incidents for homeowners. It's messy, costly and heartbreaking because it often involves the loss of valuables that cannot be replaced.
But there's something you can do: waterproof your home in Hamilton…
Consider installing a backwater valve and sump pump. These two devices are designed to detect the presence of excess water either coming from your home or the city sewage system and then block it from entering or accumulating. There is even a Hamilton Rebate Program to help you offset the costs of the installations.
Testimonials
Nancy Holmes from Hamilton
Denys the plumber came promptly at the time he said he would, examined our drain and quoted us the price. He did his job efficiently, professionally and courteously! He gave us some vital information regarding our drain and was extremely knowledgeable and polite. Without hesitation would recommend Drain Rescue and Denys!
Ready to work with a skilled plumber in Hamilton today?
Call us.
905-545-2346